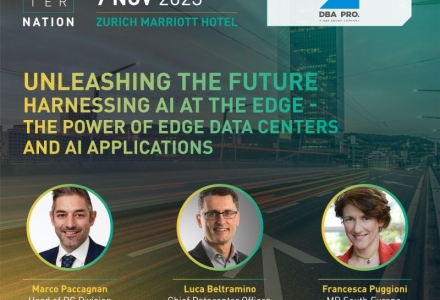 A ZURIGO AL DATA CENTER NATION 2023
Saremo a Zurigo presso il Zurich Marriott Hotel per uno degli eventi più attesi e dedicato al mondo dei Data Center
Si terrà domani l'attesissimo evento dedicato al mondo dei Data Center.
L'appuntamento europeo previsto a Zurigo presso il Zurich Marriott Hotel, ci vede tra i protagonisti dei panels con uno speech dal titolo "UNLEASHING THE FUTURE | Harnessing AI at the Edge - The Power of Edge Data Centers and AI Applications" in collaborazione con Rai Way Edge e Orange Business Services.
DBA PRO., sponsor dell'evento, vi aspetta presso lo stand 06 HALL 3.